Square Foot
Square Foot is a premium cored unit that covers a full square foot of wall face economically, making it a low-cost alternative for some applications. Its trapezoidal shape and top-pinning system allow for variable bond construction, accurate alignment, tighter vertical joints and easy installation. Square Foot's unique design enables a near-vertical setback, and its thick face affords greater durability than other cored systems.
Contact your local dealer for information about product and color availability.

Case Study
Providence Academy
Providence Academy, a private school in Plymouth, MN, needed to accommodate a loading dock on the lowest level of the school in the rear of the building.
View
Case Study
Virginia Military Institute
When the Virginia Military Institute (VMI) wanted to convert an unusable valley to a drill field and shooting range complex, it turned to VERSA-LOK retaining walls.
View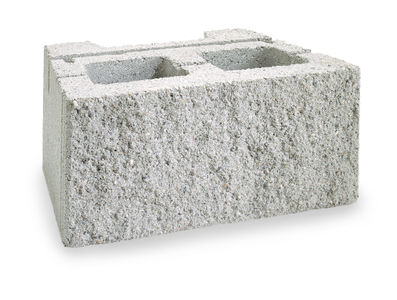 *This is the maximum stable unreinforced height for 12-inch deep VERSA-LOK units in optimum conditions. Poor soils, additional loading, or slopes on top of a wall or bottom of a wall will reduce the maximum stable unreinforced height.