When the Town of Wilton, Maine, wanted to reclaim some land along a scenic stream to build a parking lot, it wanted the facility to blend in with its surroundings. Adding to that challenge was a massive retaining wall behind the parking lot that would tower more than 20 feet tall and span nearly 175 feet from end to end.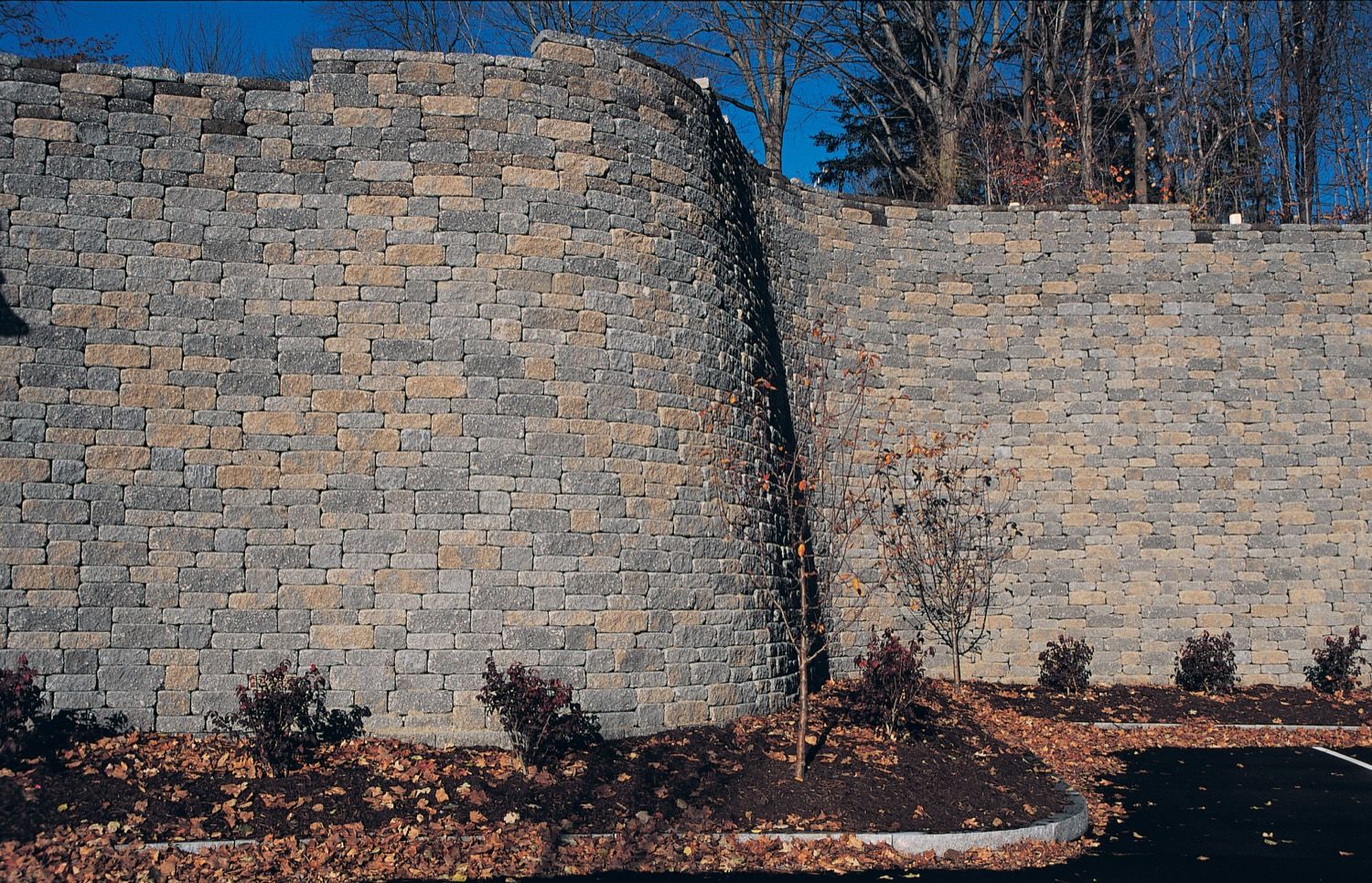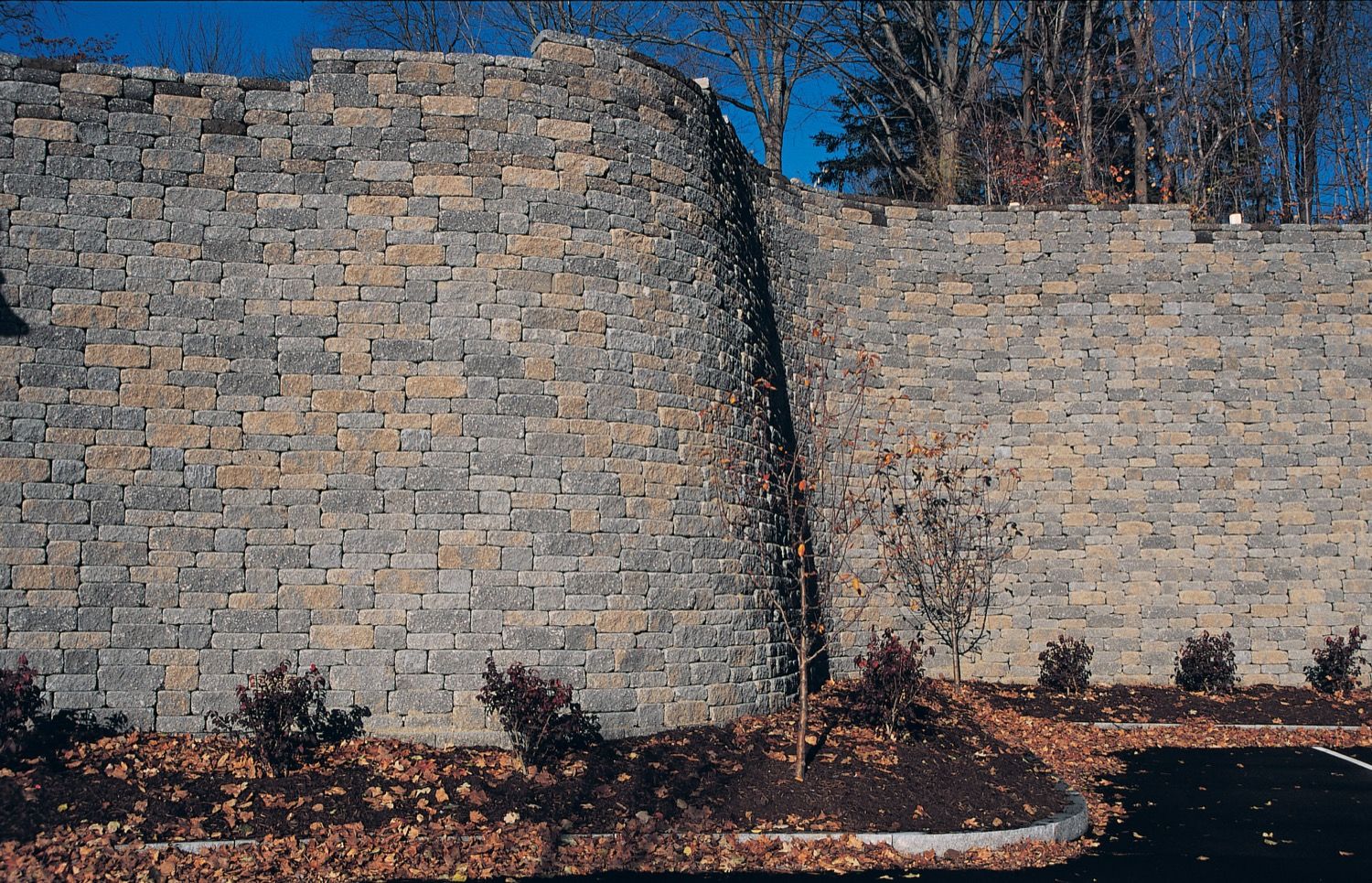 The wall and 45-space parking lot face the stream. A nearby retaining wall and dam upstream from the mill are constructed of natural stone, necessitating a wall of similar materials.
VERSA-LOK Mosaic was the only random-pattern segmental retaining wall system capable of being built to such heights, and the Weathered texture was specified for a more historic look.
The 175-foot-long Wilton wall is shaped in a graceful crescent with a deep, curved recess in the center. The top of the wall gradually steps up from each end to its maximum height of just over 20 feet. The trapezoidal shape of the solid units allowed installers to easily arrange them to build curves without the use of specialty pieces. A swale was dug behind the top of the wall, sloped from the top down each side and filled with large rip-rap stone to guide drainage away from the wall.
Total cost of the wall was significantly less than a poured-in-place concrete wall, and the result was far more attractive.