Kansas City's Ward Parkway Shopping Center underwent a major renovation that transformed the indoor mall into an open-entry mall. The project required considerable modifications to the mall's exterior, parking areas and trafficways. A grade change from a 6 percent slope to a 3 percent slope called for retaining walls to compensate for the large drop-off at the edge of the property.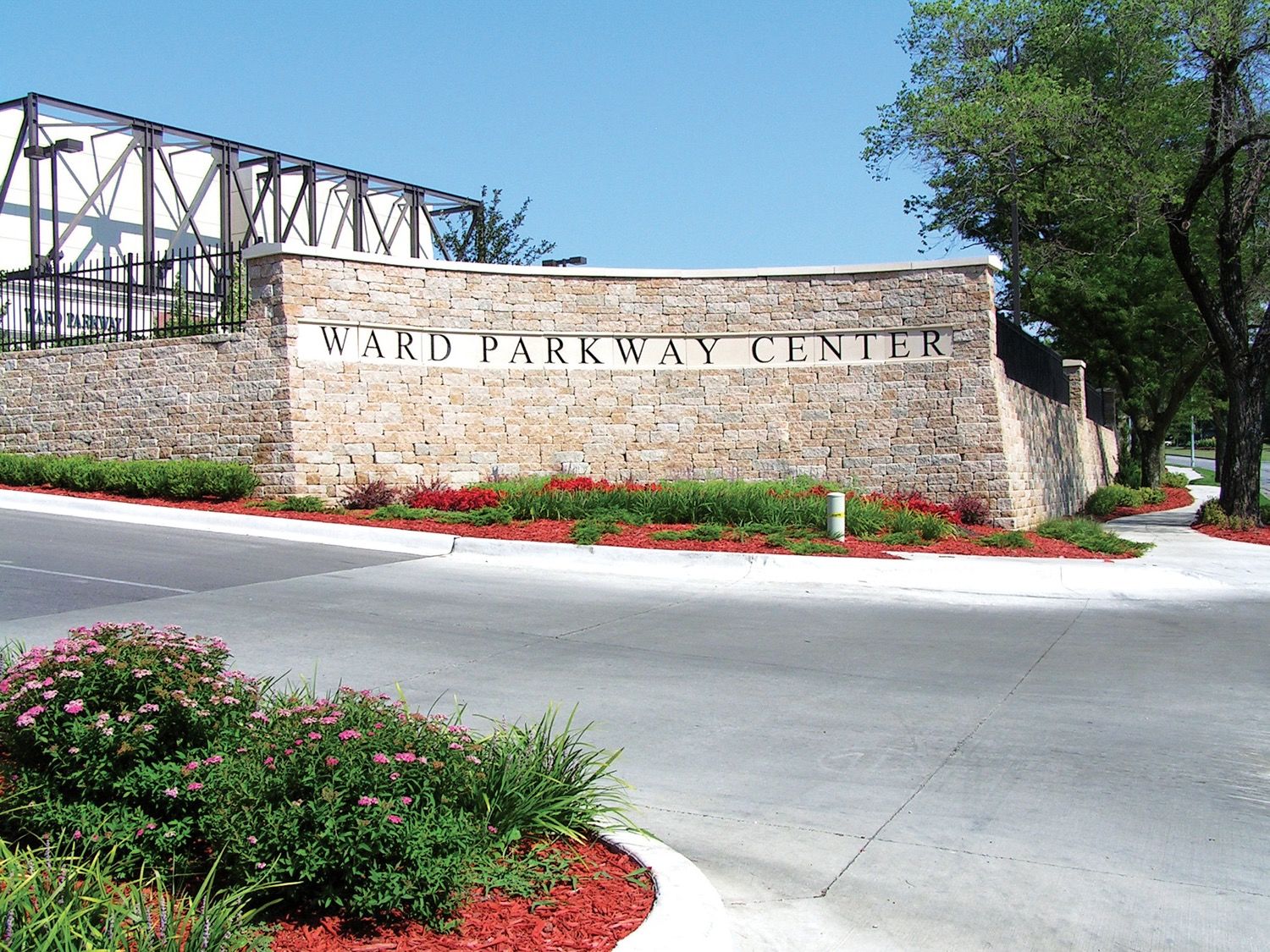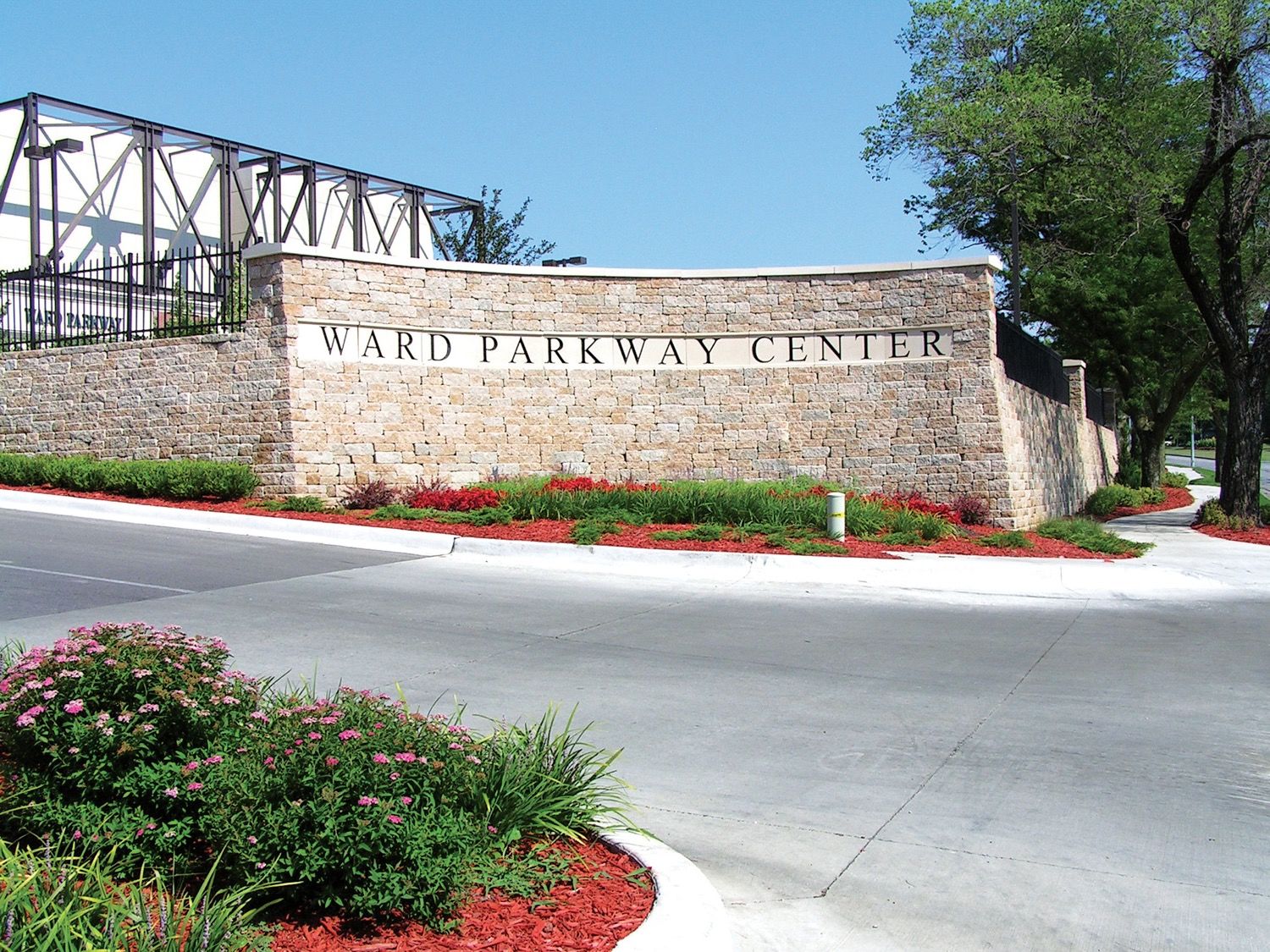 VERSA-LOK Weathered Mosaic met the city's requirement that the walls match the existing limestone-covered walls on the site. A 970-foot retaining wall with two monument walls was built on the mall's east side, along with smaller monument walls in the landscape beds on the west side.
The monument walls were built using two Mosaic walls laid back-to-back to achieve the random-pattern Weathered look on both sides. Engraved stone signage was inset into the face of the monument walls on either side of the entrance. Black iron fencing was installed between columns that extend above the top of the wall.
"The VERSA-LOK system proved advantageous for many reasons," said Chad Porter of landscape architects Shafer, Kline & Warren, Inc. "It kept the retaining-wall costs within the budget and also allowed curves in the wall—which were desired by the developer—to be affordable." And the mall's residential neighbors found the random-pattern Mosaic wall with its vintage Weathered texture to be more aesthetically pleasing than other alternatives.