When Tri-Star Health System gave its 35-year-old Skyline Medical Center in Nashville, Tennessee, a facelift, the renovation included adding a sunken, open-air courtyard to serve as a combination dining-waiting area for visitors and patients.
Nashville A&E firm Gresham Smith and Partners designed a space populated with trees, tiered plantings and fountains and defined by irregular-shaped segmental retaining walls. A terraced stairway connects the courtyard with a parking lot above. Freestanding columns tower over the stairs like sentries, adding an extra dimension.
GS&P wanted an attractive SRW system that matched the existing structure and could be modified to create curves, corners, stairs and columns—all without costly specialty units. They found it in VERSA-LOK Standard.
For example, the columns were constructed by splitting the solid VERSA-LOK Standard units in half and securing them with VERSA-LOK Concrete Adhesive. Concrete was poured in the center, along with rebar, for additional reinforcement.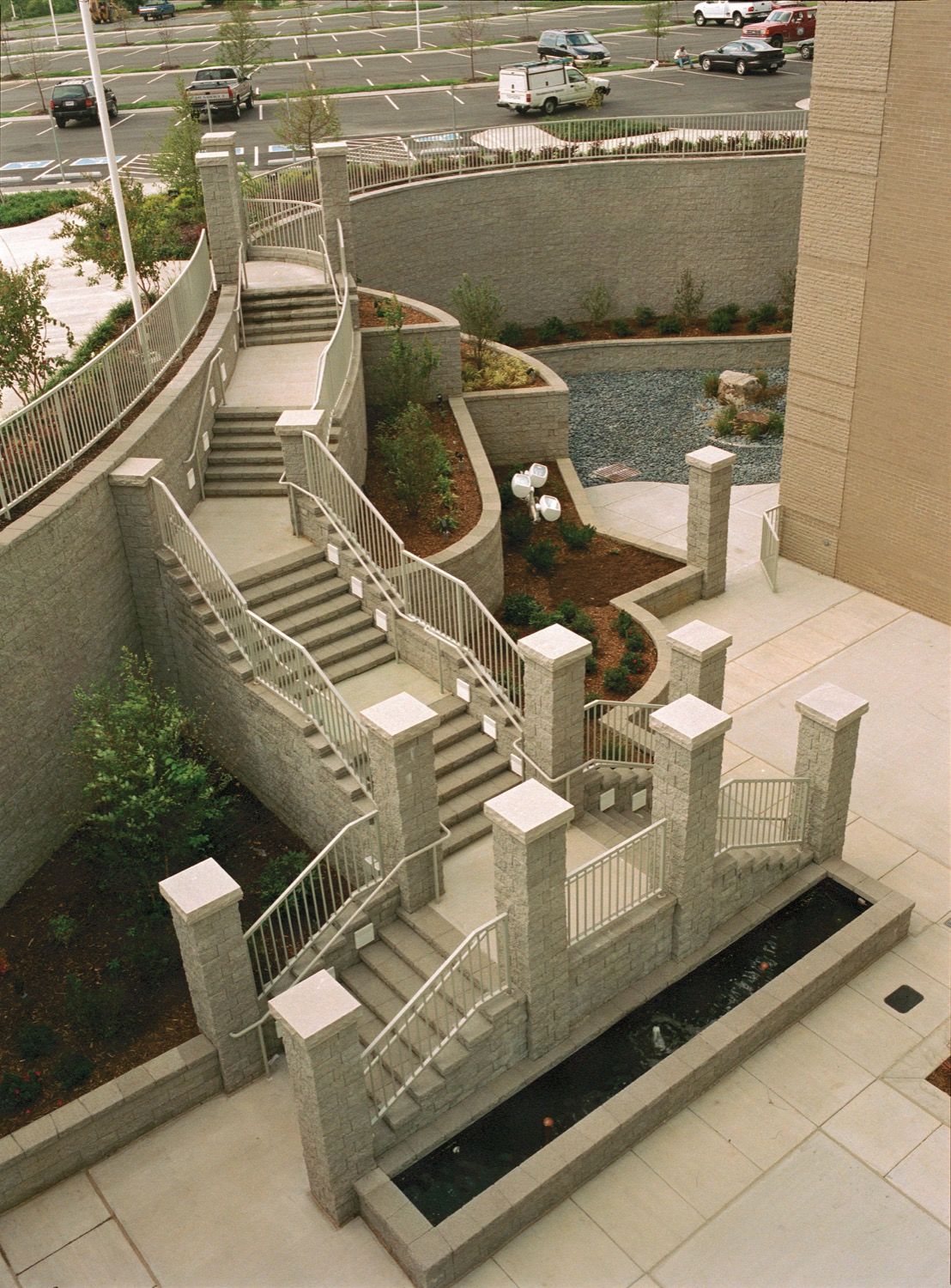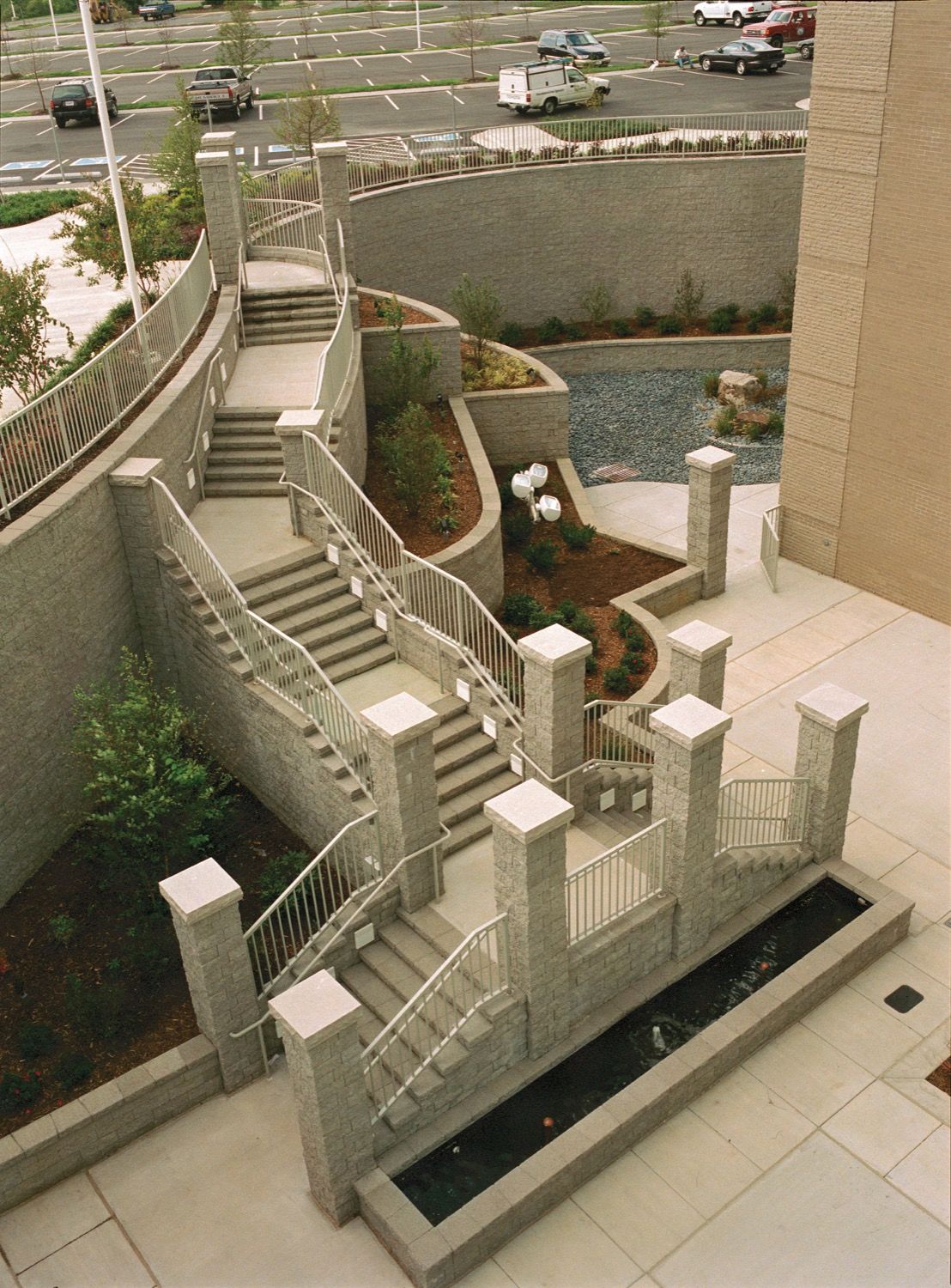 In addition to its solid construction and design versatility, said Tom Martin, landscape architect at Gresham Smith and Partners, "We chose the VERSA-LOK system because of its relative low cost, good local engineering support and seasoned installation personnel."