A master planned community near Kansas City named Seven Bridges wanted to showcase its gateway bridge with something extraordinary, so they built the arched vehicle and pedestrian bridge out of VERSA-LOK retaining wall units. The design by Shafer, Kline & Warren, Inc. of Lenexa, KS, was so successful it won the National Concrete Masonry Association's 2008 "Award of Excellence."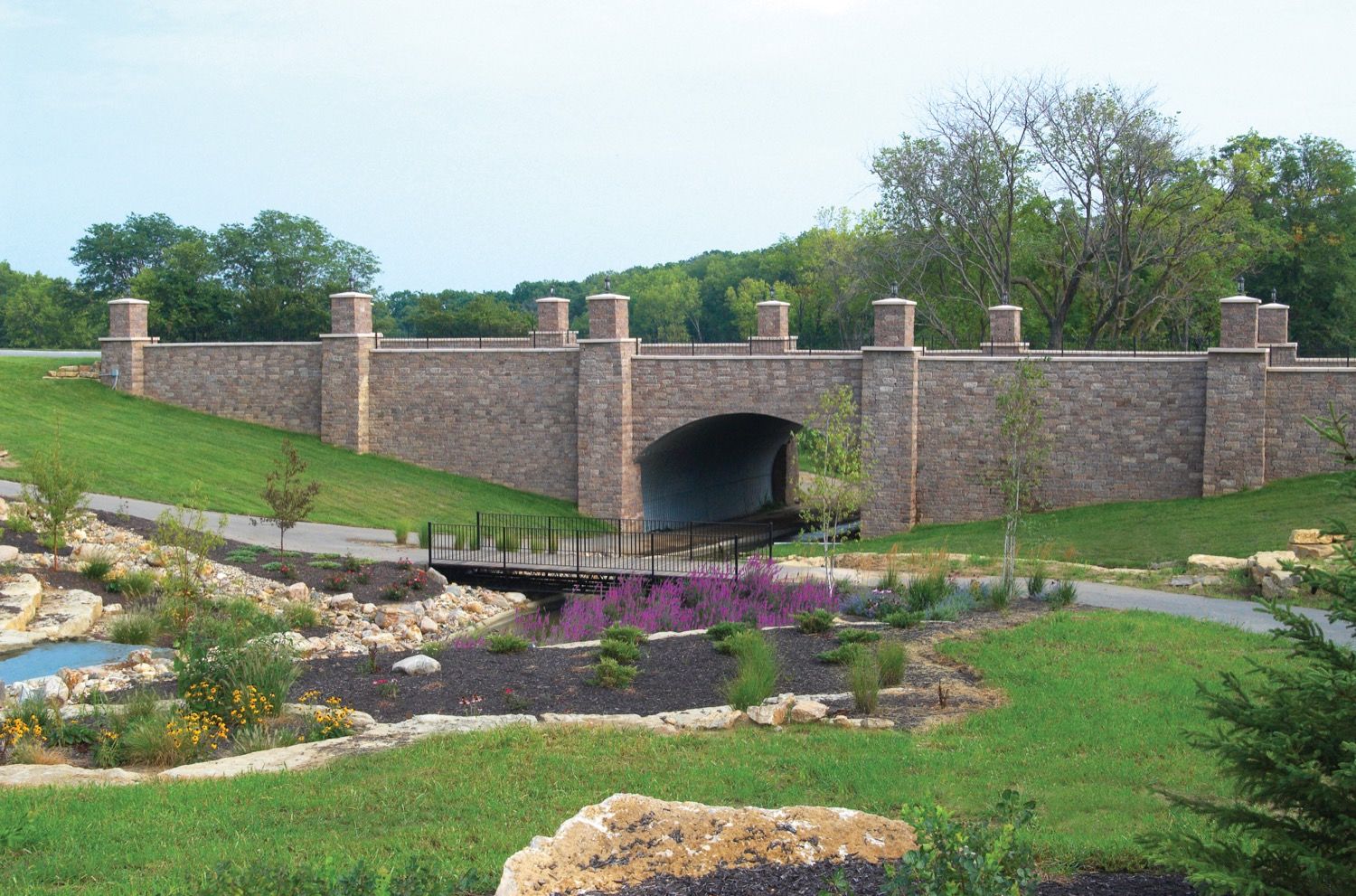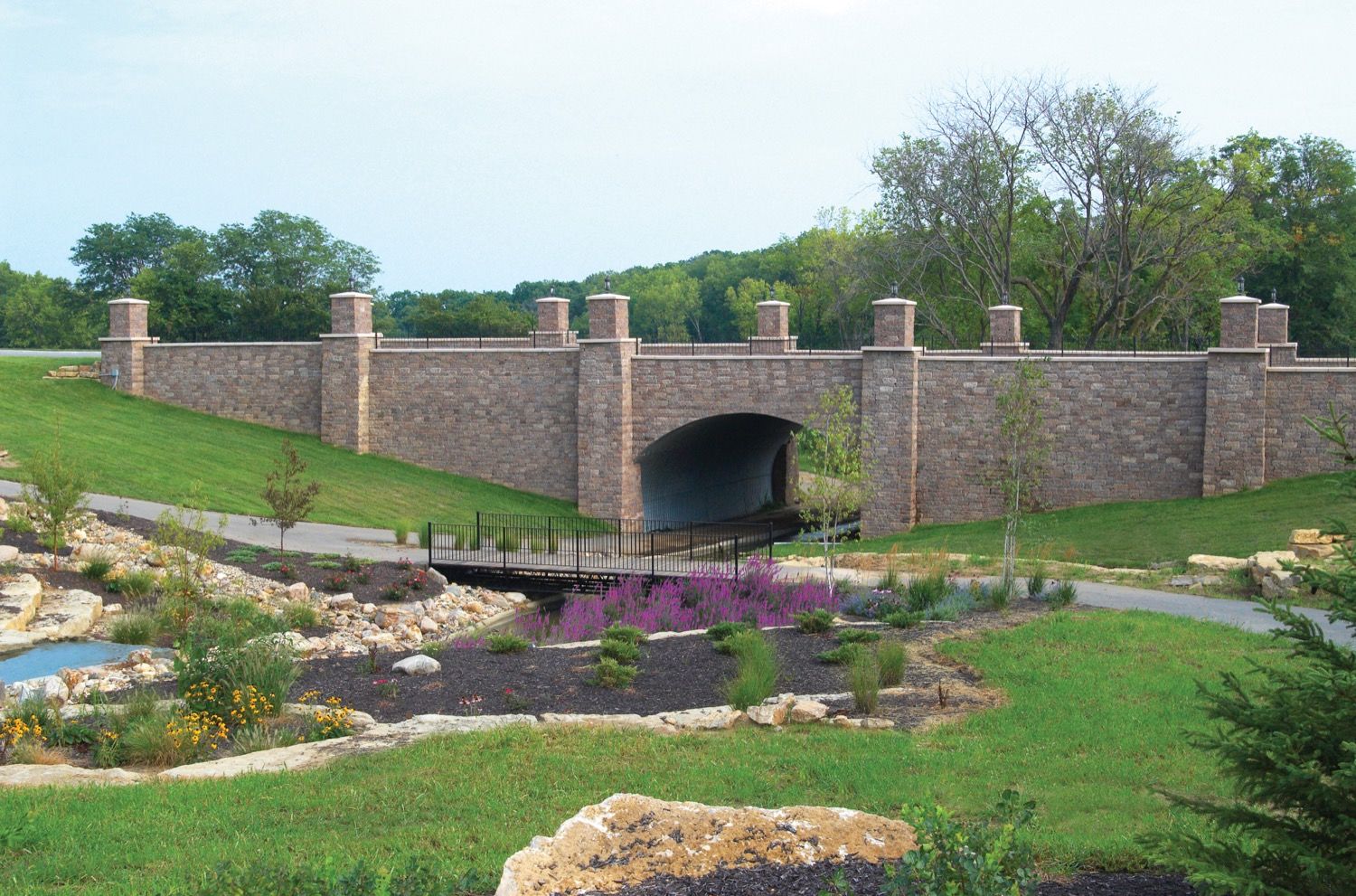 "Bridges are an increasingly popular use for VERSA-LOK, and this is an excellent example of that application," says Karen Nelson, VERSA-LOK manager of engineering services.
According to Gary Strack, P.E. and director of structural engineering with Shafer, Kline & Warren, the bridge is built around a 33-foot-wide corrugated steel culvert. The metal arch was placed on a concrete foundation and then the arch was backfilled with granular backfill.
Geogrid-reinforced VERSA-LOK walls were built on concrete footings up to and over the metal arch structure. The retaining walls—up to 15 feet at their tallest point—extend into back-to-back parapet walls at the top. The walls are grouted together and flank either side of the bridge deck. Stepped pilasters with decorative black iron fencing in between punctuate the freestanding walls and are topped with solar-powered lantern-style lights. The walls and columns are capped with precast concrete caps.
The Weathered texture on the Mosaic block was the perfect fit for the bridge's setting, Strack says. "This SRW material intelligently relates to the landscape treatment of the surrounding greenway."
David Barth, the project's developer, said the VERSA-LOK product was more economical than natural stone and also offered more consistent color for a bridge that size. They had considered using boulders from the site, native stone or even molded plastic elements for the bridge. However, he told NCMA, "We want this bridge to be around for 100 years or more. SRW masonry was economical and gave us more flexibility with design than using stone or other product."