Schenley Gardens, a senior living community in Pittsburgh, Pennsylvania, is built into a hillside. The dramatic 200-foot elevation change of the property presented an extreme landscaping challenge to the developer.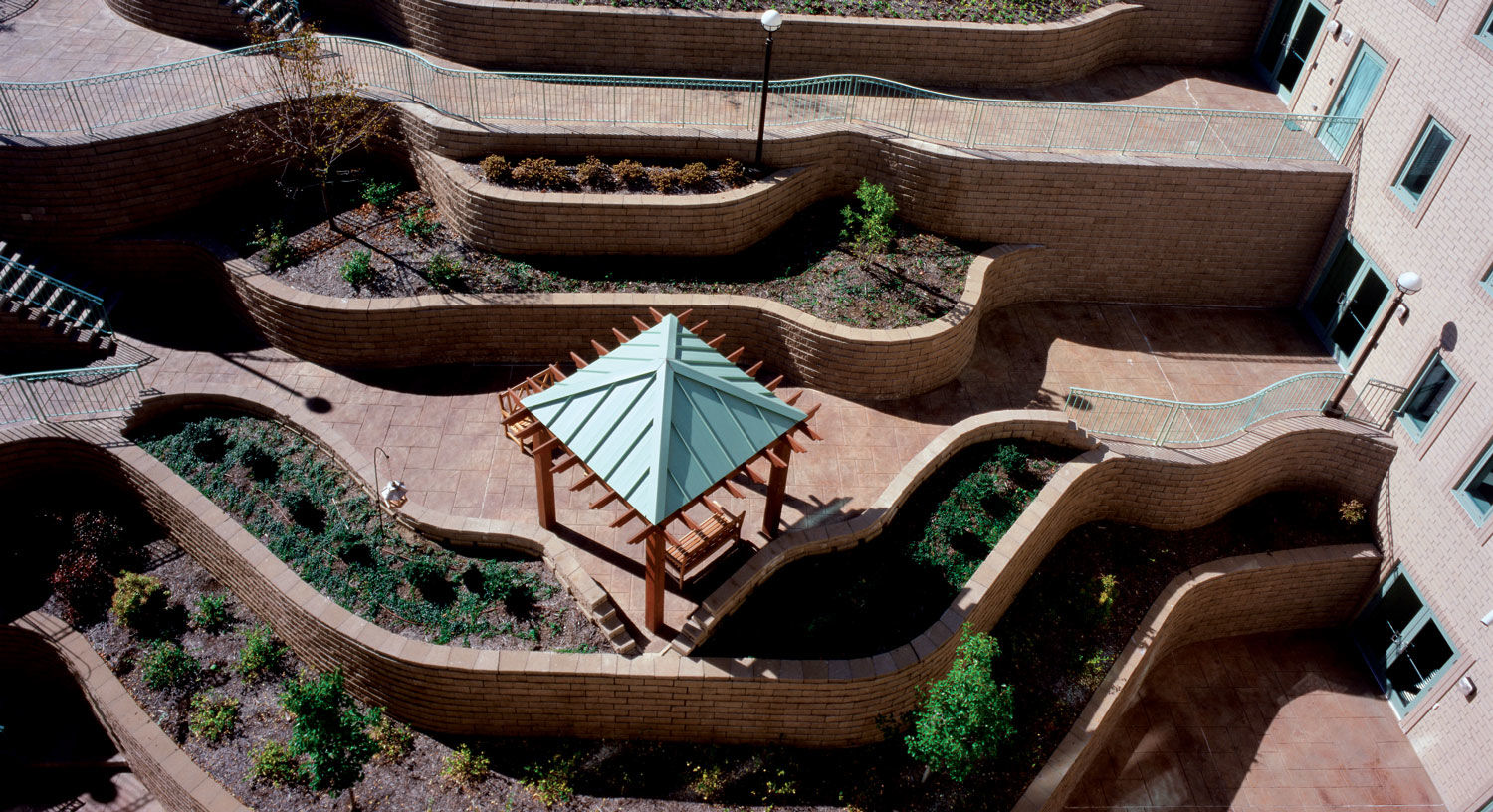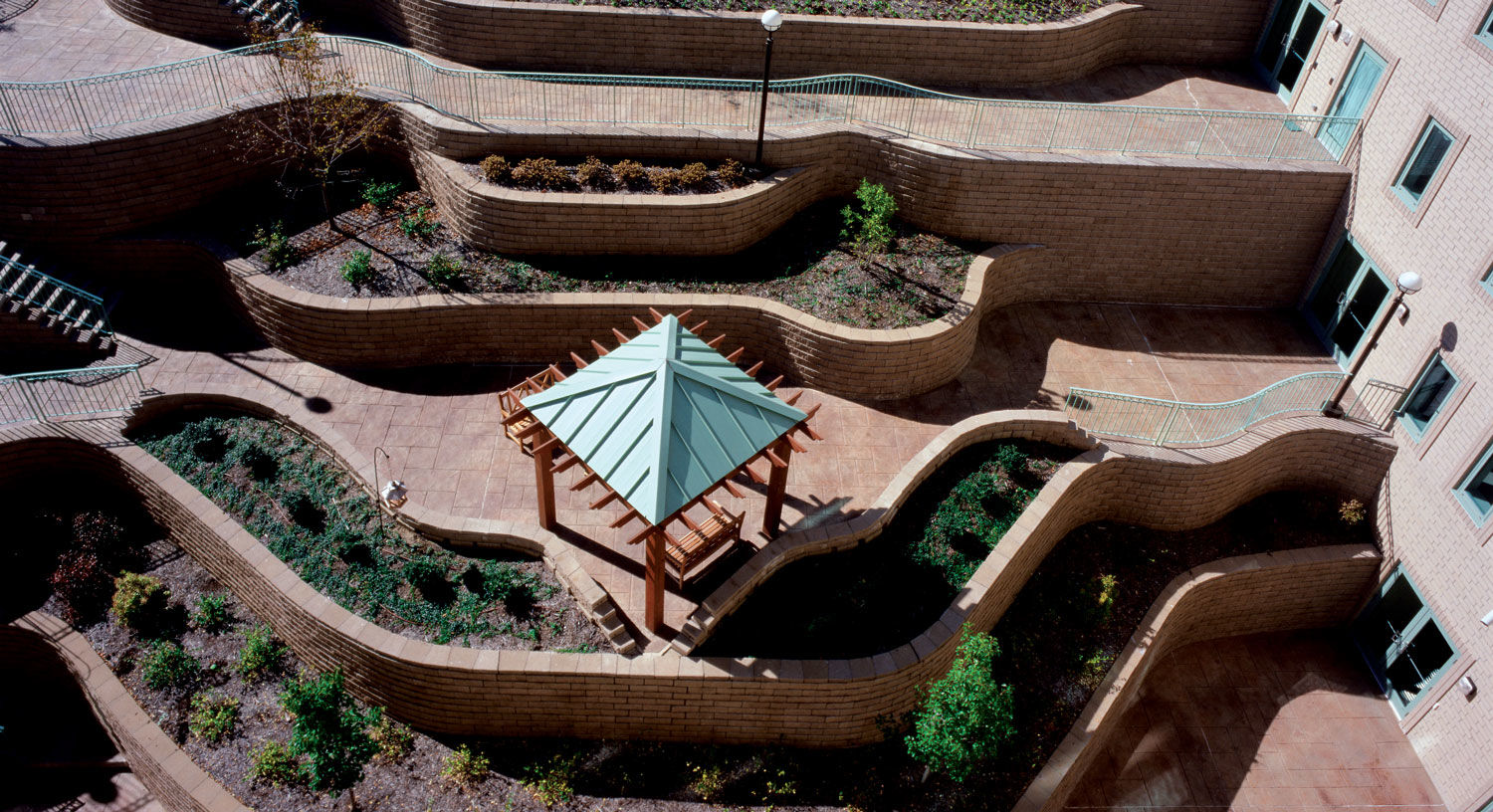 Kossman Development Company wanted to integrate the building into the hillside and needed a solution that would meet the project's stringent engineering requirements while artfully satisfying the architect's aesthetic demands. They found their solution in VERSA-LOK Standard.
Using more than 13,000 square feet of VERSA-LOK Standard, architect Paul Kossman created a series of six serpentine tiered retaining walls to transform the steeply sloped area between the center's buildings into a lavish complex of gardens, patios and walkways. The tiered walls carved three levels of meandering open spaces into the hillside, all connected by stairs and accessible from the living areas. These gathering areas are adorned with seating, pergolas, a gazebo and multiple raised gardens.
The tan VERSA-LOK walls are a perfect complement to the beige buildings.
"The curved walls helped create a park-like environment," said Kossman. "In addition, the geogrid reinforcement allowed us to plant trees on the tiers, which really added to the site."