"Highways are an inescapable part of modern life," says Jack Marchbanks of the Ohio Department of Transportation, "but they do not need to be gray wind tunnels of concrete that carry joyless commuters to their destinations."
The city of Columbus, Ohio, and the Ohio Department of Transportation took that message to heart when they used VERSA-LOK to rebuild an interchange at I-71 and Morse Road in the city's Northland area.
Retaining walls were required along all the entrance and exit ramps from I-71, at six corners and also along Morse Road where it runs under the interstate. Most walls are 3 to 4 feet in height, but the tallest reaches 9 feet.
Initially, poured-in-place concrete walls with a veneer face were considered, but massive underground utilities were encountered and the footings required for concrete walls were problematic. VERSA-LOK segmental retaining walls, which require no frost footings, were specified instead.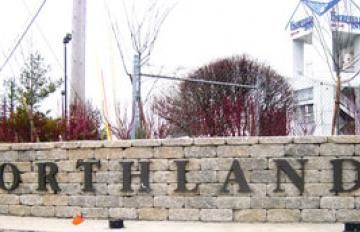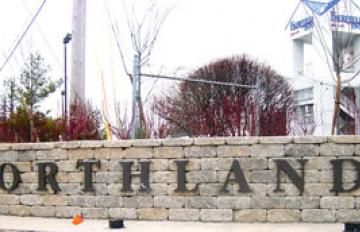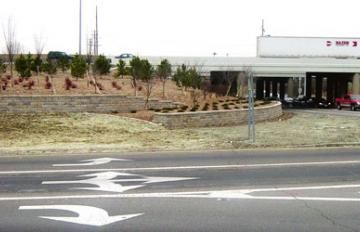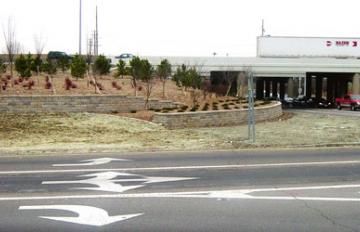 "The cost savings that were brought about by the segmental retaining wall system and being able to leave all those utilities intact made the project happen," says Tom Stephens, landscape architect with Kinzelman Kline Landscape Architecture and Planning in Columbus.
VERSA-LOK Weathered Standard was selected, both for its looks and its construction versatility, says Stephens.
"It lent itself more to what we were talking about. With the larger stones, it wasn't so residential-looking. And people who are viewing it are viewing it at a fast speed from ad that the VERSA-LOK walls were easily installed.
"Once you get the base course down, it's a good distance away. When you're driving down the freeway, you're looking more at colors and large patterns as opposed to individual stones. A lot of times your small patterns kind of get lost."
Both landscape contractors agrees just a matter of how fast you can lay the block," says Steve White, superintendent with Peabody Landscape Group. "With no hollow cores to fill, you just set the block, drop the pins and move on."
Mike Willman, president and owner of Mid-West Landscape, says "VERSA-LOK is our product of choice because of its solid construction. A lot of the hollow retaining wall systems tend to break."
The top-pinning system, which makes positioning the blocks easier, facilitated installation because of the many serpentine curves and corners on the project. It also allowed for the construction of vertical sign walls using the same materials.
All the walls were finished with VERSA-LOK solid cap units.