Minneapolis' Mill Ruins Park is on the National Register of Historic Places and preserves what remains of the city's Mississippi Riverfront past of flour and lumber mills. So when the Minneapolis Park and Recreation Board acquired the park in 1998 to begin restoring this previously neglected area, the agency went to great lengths to maintain the historical integrity of the site wherever possible.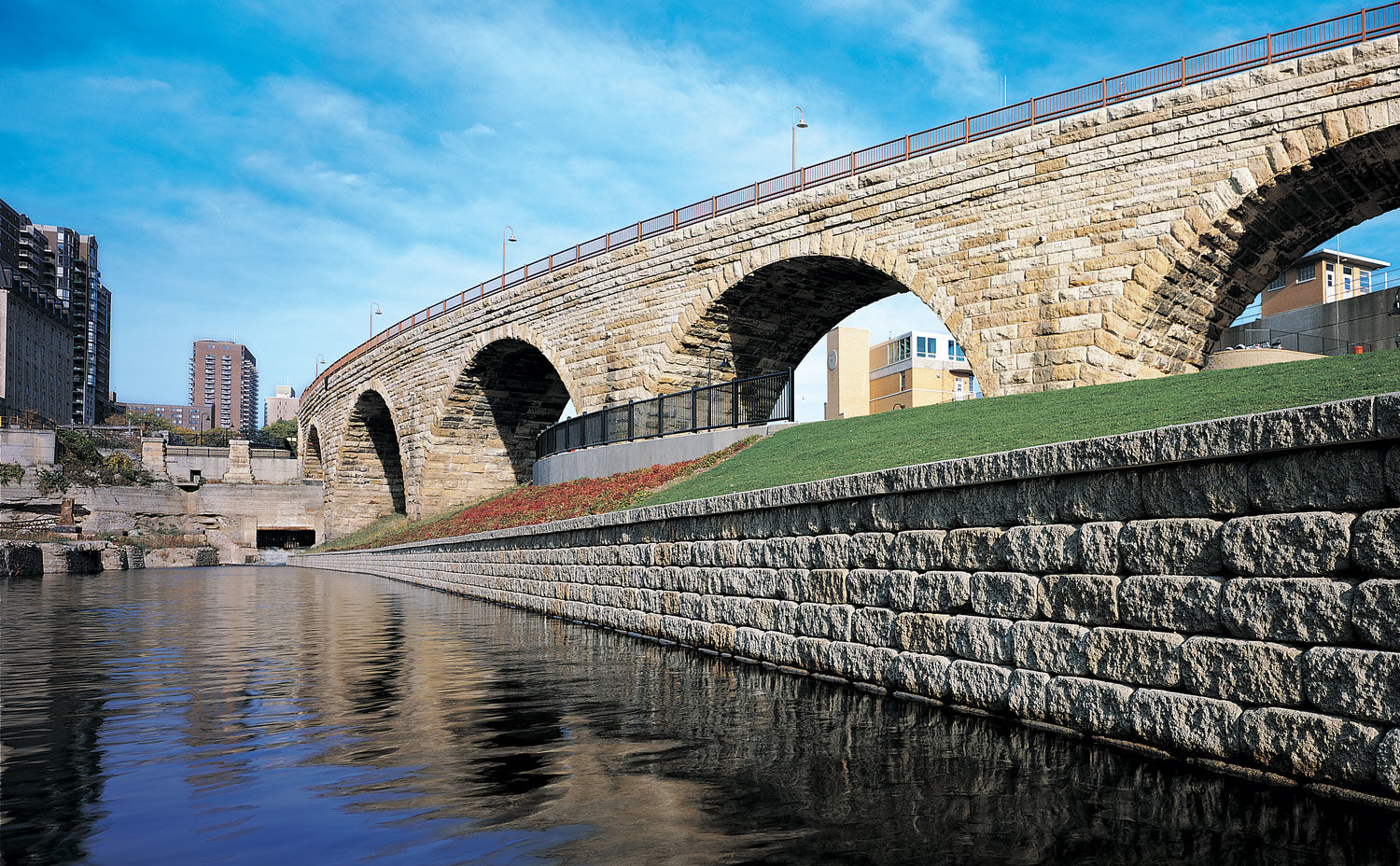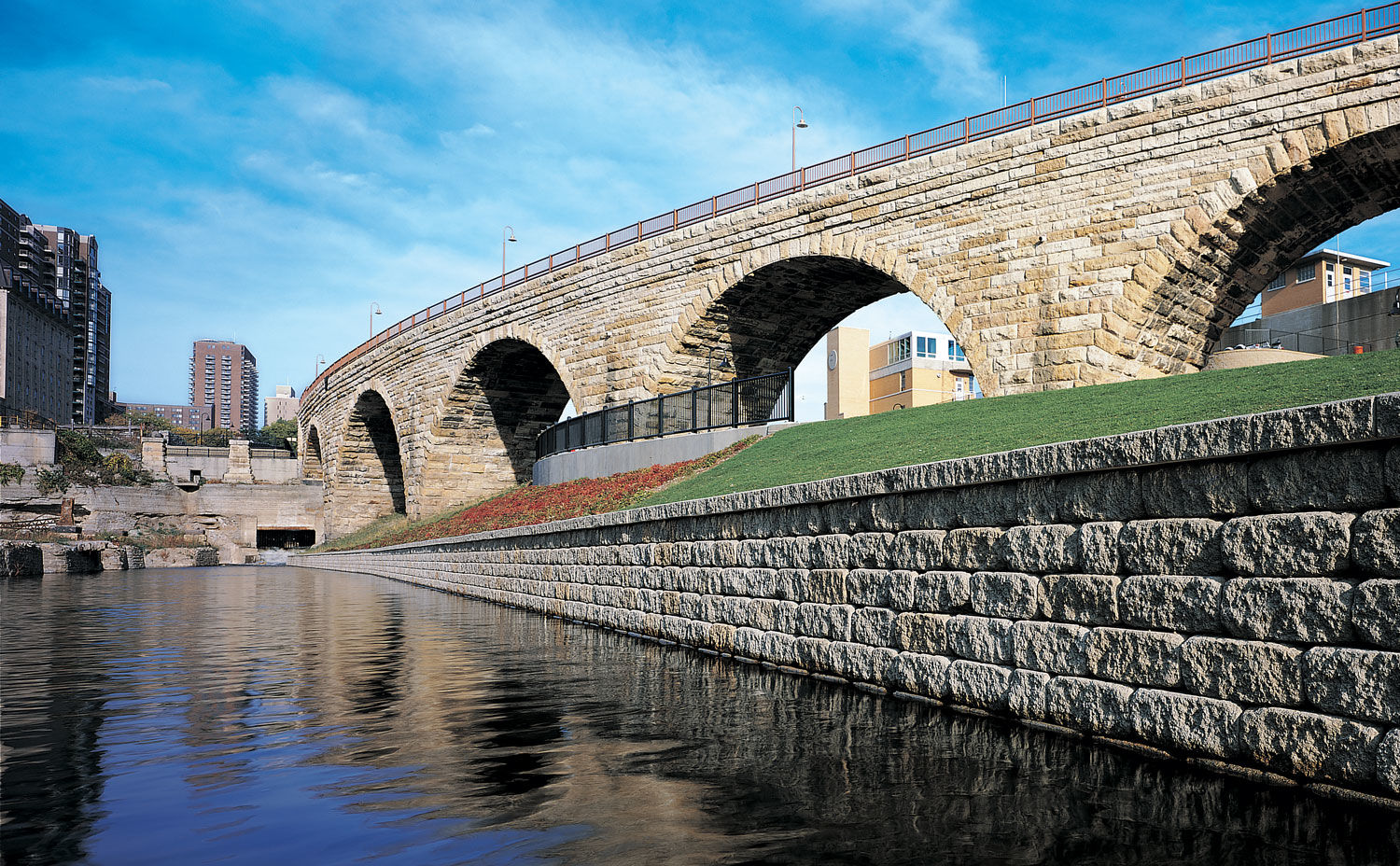 The first phase of the project involved reconstructing a tailrace—an area downstream from the dam where the impounded water re-enters the river—that runs alongside the partially excavated ruins. Architects URS Corporation designed a segmental retaining wall along the north side of the tailrace that would hold back the large mass of soil behind it, have long-lasting durability and also blend well with the historical surroundings.
VERSA-LOK Weathered Standard was the natural choice to replicate the existing stonework of the historic Stone Arch Bridge and other structures at the site, said Bob Kost, URS landscape architect, "because it offered a similar color and texture to the old limestone walls." In fact, VERSA-LOK Weathered Standard was such a perfect match in the renovation, URS decided to use them elsewhere in the project as well.
"Many other needs popped up during the initial phase, including a parking lot wall and river inlet," said Kost. "We found VERSA-LOK to be a very cost-effective solution to those needs as well."