What began as a cornfield with a 20-foot grade change today is an award-winning baseball field on the Lebanon Valley (PA) College campus, thanks in large part to the capabilities of VERSA-LOK.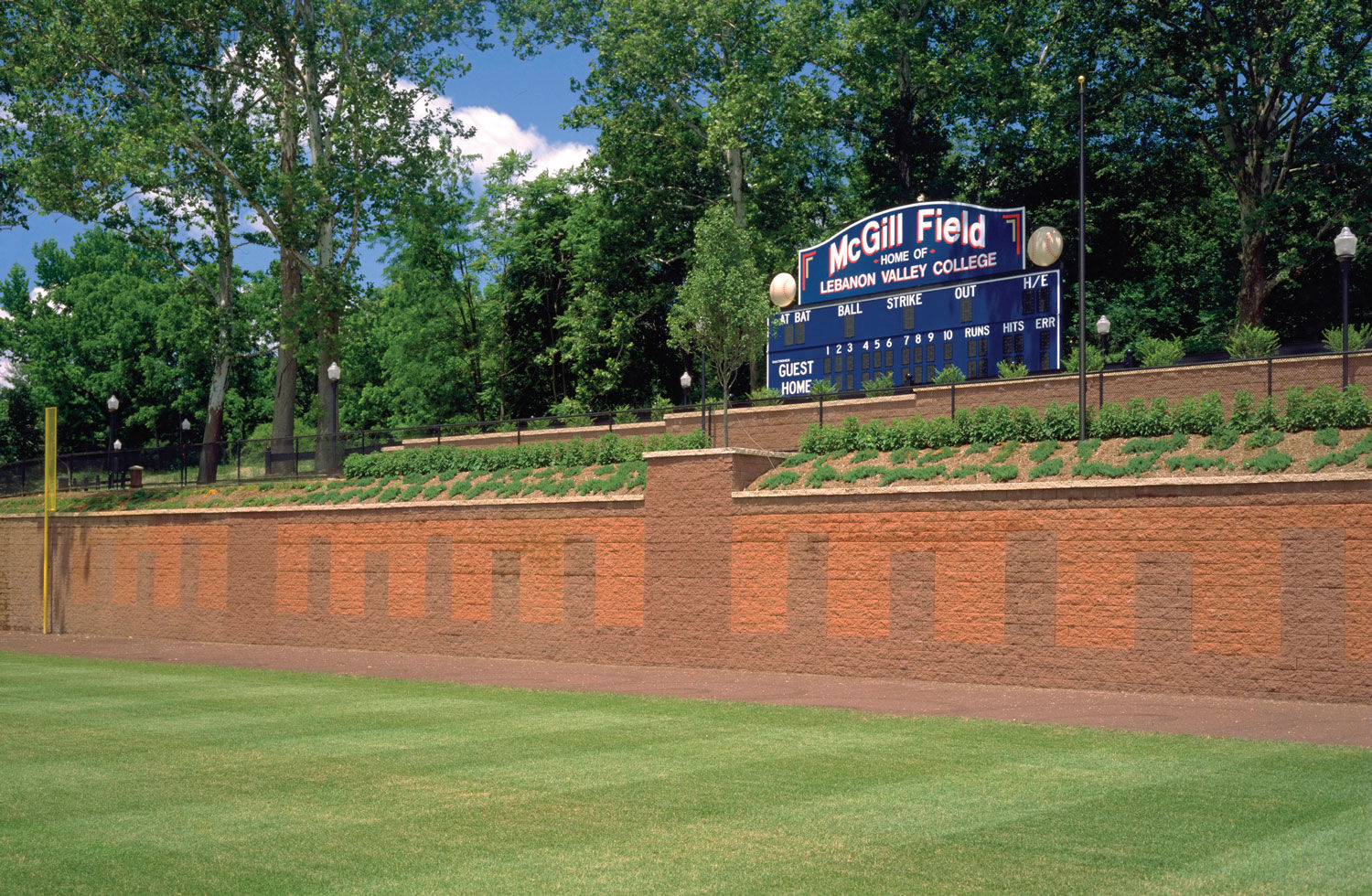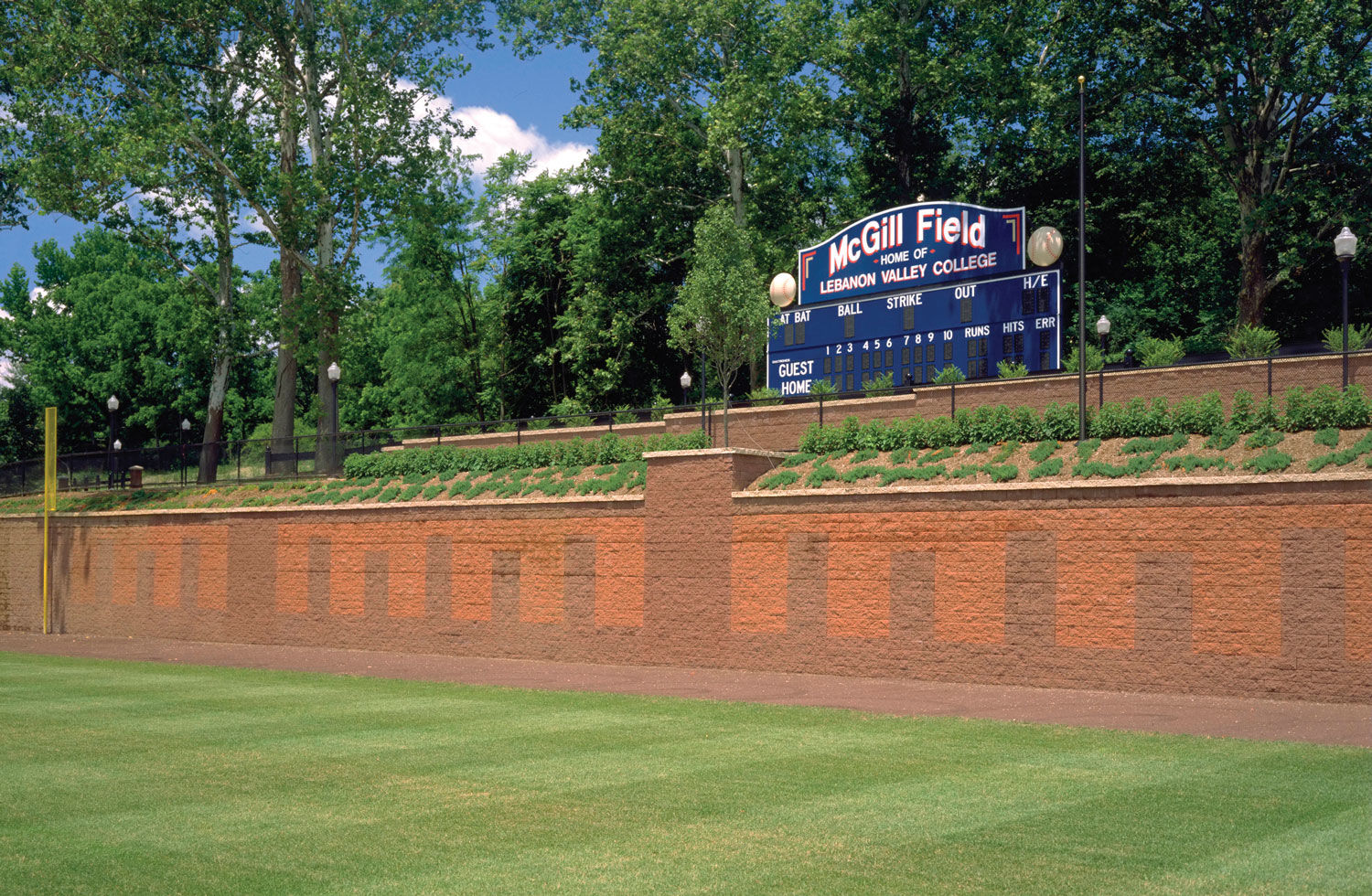 McGill Field, home of the Lebanon Valley Flying Dutchmen, features a 9-foot multicolor VERSA-LOK retaining wall in the outfield and a 500-seat grandstand in matching colors. The 20-foot slope is retained by the outfield wall to maximize the field space.
During the design phase, college officials and architects Derck & Edson Associates searched for an affordable masonry system that would evoke memories of old-time ballparks like Wrigley Field. The attractive split-face texture and efficient installation and design of the VERSA-LOK system fit the bill—at a lower cost than either cast-in-place concrete or brick-and-mortar.
"What makes this ballpark unique is the integration of the bullpens with the outfield wall," said Michael Carroll, sales manager at Binkley & Ober, Inc. "The contractor used VERSA-LOK for a variety of applications, including the dugouts, freestanding walls and planters."
Their efforts didn't go unnoticed. McGill Field was named "College Baseball Field of the Year" in 2000 by the Sports Turf Managers Association.