When water started seeping into an underground parking garage below a four-story condominium building in St. Paul, Minn., the property managers knew that the only solution was to re-waterproof the exterior block of the garage.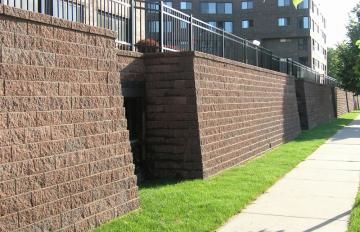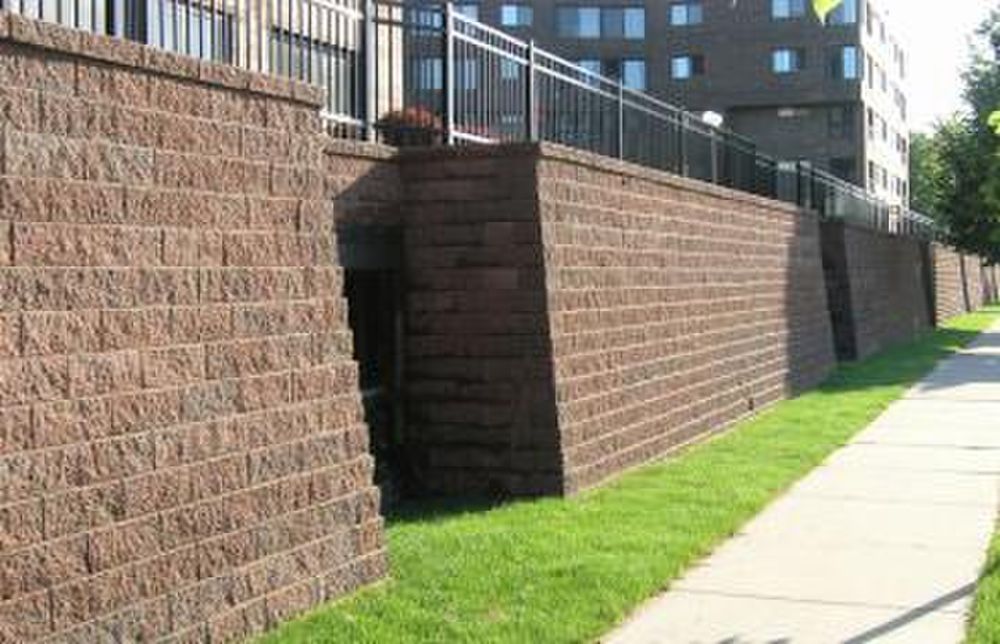 Set on a hill overlooking the Mississippi River valley, the residential building had a street-side retaining wall that needed to be removed in order to access the block foundation.
"There were three considerations when replacing the retaining wall," said Stanley Genadek, owner of Genadek Excavating and Landscaping in Mendota Heights, Minn. Genadek is the creator and host of dozens of how-to videos of interest to landscapers on his popular "Dirt Monkey University" YouTube channel.
The existing wall had to be ripped out, and the fill and soil had to be excavated to reach the parking garage's exterior wall so it could be waterproofed.
"First, we didn't want any hydrostatic pressure at all from the wall, and then we needed a segmental retaining wall unit that could easily encompass the 90-degree recesses for egressed windows and vents that provide some natural light and ventilation to the underground parking garage," said Genadek.
Finally, because the wall is along a busy road, the retaining wall needed to hold up in the event of a traffic accident.
"I knew VERSA-LOK's solid, pinned units would be superior to hollow, lipped blocks that require fill and might trap water and do not have much of a mechanical connection," said Genadek.
Genadek's company installed 5,500 square feet of VERSA-LOK Standard units in the Rose Creek Blend color. The wall is 12 feet at its highest point, and Paul Schimnowski of Criterium-Schimnowski Engineers in Mahtomedi, Minn., designed the wall using VERSA-Grid geogrid with ¾" clear fill behind the wall.
"Because it was designed to be free draining, there won't be any hydrostatic pressure against the garage wall or the retaining wall," Genadek said.
"It was a good solution, and there is no longer any seepage where the foundation was waterproofed and the new retaining wall was built," he said. "VERSA-LOK is the gold standard in SRWs as far as I'm concerned."