When Southeast Capital Partners, Inc. contracted ECM Modular Walls of Atlanta to build a series of retaining walls that would transform a tree-filled hillside into the 53-unit Brickstone Heights townhome development, they knew there was only one system for the job: VERSA-LOK Standard.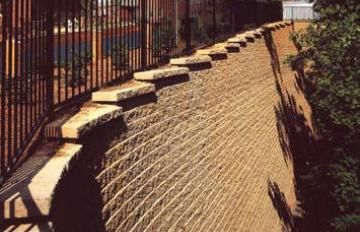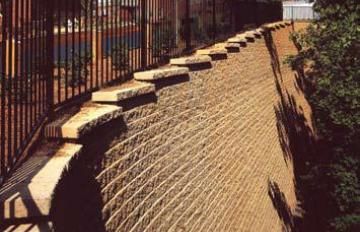 The challenge for ECM was to build the walls in phases to allow for staged construction of the townhomes, roads and swimming pool on ground that the walls would eventually support.
VERSA-LOK Standard was used throughout Brickstone Heights. It was an excellent complement to the townhomes' traditional brick construction. And VERSA-LOK's design flexibility was especially critical given the number of curves and corners in the project. "Working with VERSA-LOK units made it easy to adjust the walls when the developer wanted to make changes," said Bill Johnson, ECM Modular Walls president. "VERSA-LOK systems turn the best 90-degree corners, and it's easy to control the radius."
VERSA-LOK's ease of installation enabled his crews to work fast, so construction could begin as soon as possible.
"Once we had the lower half of the job done, the builder started paving roads and building houses," said Johnson.