VERSA-LOK® Retaining Wall Systems has been creating Solid Solutions™ for architects, engineers, contractors and homeowners since 1987. The company pioneered the solid, pinned segmental retaining wall ( SRW ) system and holds numerous patents for the top-down, hole-to-slot pinning system. Imitated but never duplicated, VERSA-LOK is well known among landscape architects, specifiers, contractors and homeowners for ease of installation and design flexibility.
The Cure for the Common Wall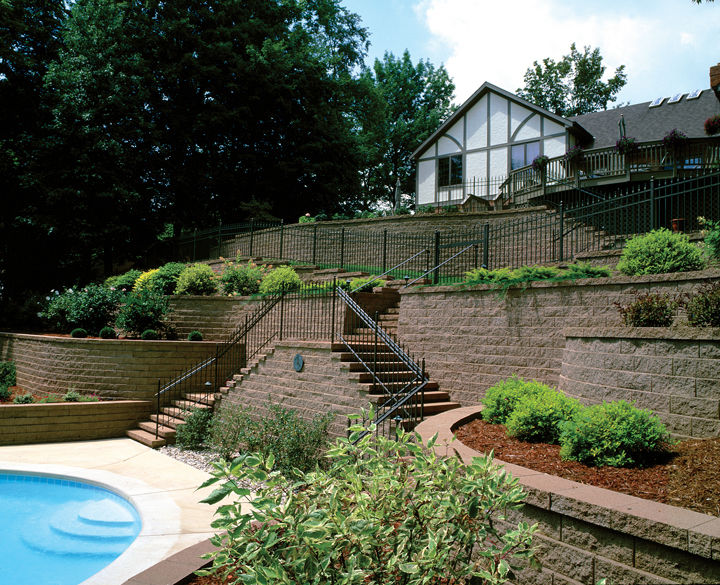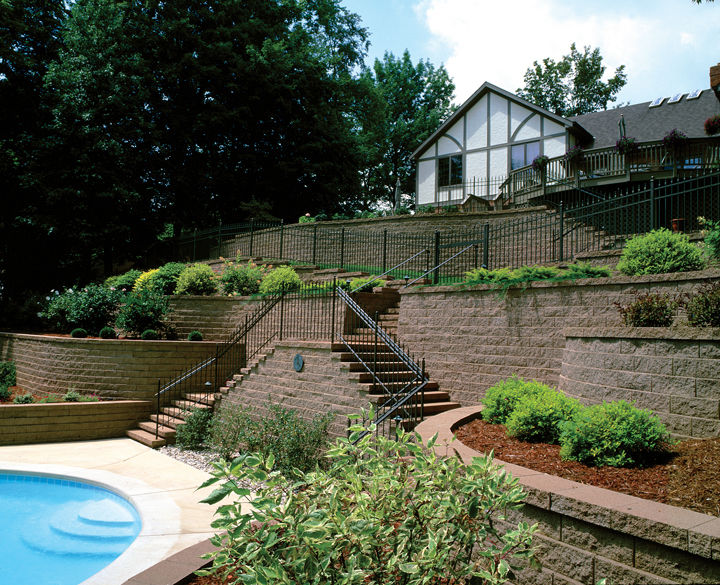 The VERSA-LOK Standard wall unit is the original solid, pinned retaining wall system. The full product line today includes systems that cover the range of landscaping applications, from backyard garden walls to large commercial and public sector development projects. Less costly and more attractive than poured-in-place concrete and virtually maintenance-free, VERSA-LOK wall systems deliver endless design options to professionals and do-it-yourselfers alike. See why construction pros call the VERSA-LOK Standard retaining wall system, the "Gold" Standard.
Continuing Excellence
VERSA-LOK solid units have no voids to fill, which simplifies installation and makes on-site modifications easy. The units can be used to create variable-radius curves, multi-angle corners, stairs, columns and freestanding walls. With proper engineering and soil stabilization, VERSA-LOK retaining walls can be built to 40 feet and taller.
Headquartered in Oakdale, Minnesota, our company comprises a talented group of engineers, marketing professionals, salespeople and administrative personnel. Our staff is 100 percent committed to providing the highest level of service to our customers.
VERSA-LOK wall systems are manufactured by licensed manufacturers who work closely with local networks of retail and commercial dealers and distributors.